Failure On The Front Page
Check back for news and updates on Timmy Failure, his progress on becoming the world's greatest private eye, client reviews, book signings, and more!
Timmy Failure is in the Tom Fletcher Book Club!
GREATNESS! Timmy Failure: Mistakes Were Made has been selected for the Tom Fletcher Book Club 2, exclusive to WHSmith! Tom says of the Book Club 2 "It's bigger, bolder and bookier! I've selected another bunch of absolutely brilliant books that I think you'll love." You can find out more here. Here's what Tom had to say about Mistakes Were Made… "I picked this book up late one night thinking I would just read a few pages before bed then WHAM! I ended up reading the entire thing in one sitting while crying with laughter. I then went to bed and started giggling to myself thinking about it. It's so brilliantly silly and witty in such an original way that I knew within a few pages that this was one for the book club!".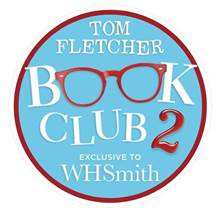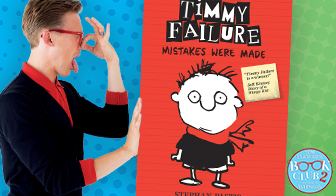 TIMMY FAILURE: THE CAT STOLE MY PANTS
"Timmy takes a holiday (well kind of) but unfortunately for him, crime doesn't. In this wonderfully hilarious book, Timmy must find the criminal whilst avoiding his parents." — Henry, age 12, www.lovereading4kids.co.uk
"This new Timmy Failure book is as brilliant as all the other ones but much more funny." — Alice, age 12, www.lovereading4kids.co.uk
"He is, without a doubt, my favourite book character in the whole wide world." — Sam, age 12, www.lovereading4kids.co.uk
"10/10 for Stephan Pastis and his delightful new Timmy Failure: The Cat Stole My Pants. This book will make you laugh out loud!" — Isaac, age 11, www.lovereading4kids.co.uk
"Mysteries flock to Timmy like murderous chickens to chicken feed." — Kirkus Reviews
TIMMY FAILURE: THE BOOK YOU'RE NOT SUPPOSED TO HAVE
"Forget the summer holidays, forget your birthday, and forget Christmas even, I can guarantee that this is what you've been waiting for. I've read it again and again and I just can't stop laughing." — Sam, age 11, www.lovereading4kids.co.uk
"This book is 100% funny, makes you laugh out loud and I really hope that Stephen Pastis writes more books soon." — Alice, age 11, www.lovereading4kids.co.uk
"I would recommend this book to Diary of a Wimpy Kid fans and children who like a laugh. This is the funniest Timmy Failure so far." — Isaac, age 10, www.lovereading4kids.co.uk
"If you like crazy stories that are hilarious, then this is THE book for you. The story and illustrations are so crazy and funny. Once you start reading, you just can't put it down." — Tomasz, age 11, www.lovereading4kids.co.uk
"This fun filled comedy keeps you laughing until the end. I recommend that you read the other books in the series first so you understand what happens and you know the characters better." — Alexander, age 11, www.lovereading4kids.co.uk
"Wittier than the Wimpy Kid." — Kirkus Reviews
"The ample cartoons and clueless timfoolery will entertain all and sundry." — Kirkus Reviews
TIMMY FAILURE: SANITIZED FOR YOUR PROTECTION
"Cartoonist Pastis brings his intelligent yet clueless, arrogantly overconfident detective back for a fourth nonsensical (and nonexistent) case. . . Nevertheless, for fans of the bestselling series, this one's more of the same. Abundantly illustrated fun for readers too intelligent for the Wimpy Kid." — Kirkus Reviews
TIMMY FAILURE: WE MEET AGAIN
"Kinney's colossal success has given rise to many others in the same mould. Cartoonists seem to have found the "misfit" middle-grade subgenre particularly fertile…the award-winning Stephan Pastis provides another all-American misfit – this time a brilliantly bad detective, with a polar-bear partner – in the shape of Timmy Failure and his "distinctive scarf"." — The Guardian
"Pastis' lovely balance of quirky cartooning and quick-moving text makes this an enjoyable, laugh-out-loud read. Highly recommended for kids who love Bill Watterson's "Calvin and Hobbes," Jeff Kinney's "Diary of a Wimpy Kid," Lincoln Peirce's "Big Nate" Rachel Renee Russell's or "Dork Diaries." This book and the entire series are a perfect go-to for reluctant readers" — School Library Journal
"Pastis' supporting cast of characters are ... effective narrative foils for [Timmy], rather than speechless bystanders to his quirkiness. ... [T]here are signs that, with the support of people who find him lovable in spite of himself, Timmy Failure will not live up to his name." — Booklist
"There are several moments where Timmy is unironically sweet. Anyone familiar with the previous books in the series may be surprised at the genuine sentiment in a few scenes. There are actual hugs, and there's a deeply touching conversation with a very unlikely person. ... Timmy Failure is a classic antihero: Some readers will be drawn to the book because of him; others will be drawn to it in spite of him." — Kirkus Reviews
"My DS (11) is also quite selective with his reading, but was very keen on reading this book when it arrived in the post. He's a big fan of the Wimpy Kid books and also loves Harry Potter. He took this book on his school trip and was raving about it when he returned. He loved the illustrations and the story was 'really really funny'. In fact he finished in in two days, when it usually takes him a lot longer to finish a book. He's also asked for more books by the same author - so a big hit here!" — honeyandbutter (Mumsnet U.K. reviewer)
Mumsnet reviews decoded – DS = darling son, DD = darling daughter!
"We haven't started this yet, as we're just finishing off another book, but I just wanted to say that my DD saw it on the table, swiped it and ran off to a corner to flick through it and was particularly taken with the illustrations and easy to read style. Will report back later when we've read it." — NumTumDeDum (Mumsnet U.K. reviewer)
"I read part of this book with my nephew (9). It's a fun, funny book which has held his attention. The illustrations were great, very witty. We will be looking out for other Stephan Pastis books as we enjoyed this one so much. It's a great book for kids to read themselves, or for adults and kids to enjoy together. Thank you for the copy." — Justmuddlingalong (Mumsnet U.K. reviewer)
"Parts of the book made me laugh out loud … It is very much written in the style of Wimpy Kid books, or Barry Loser, and children who liked those books will probably enjoy this one … I will make sure that I read the other books in this series, and would thoroughly recommend it." — Leeds2 (Mumsnet U.K. reviewer)
"Would recommend this book to anyone and will be telling my nephews to read the whole series as they are great." — Lolapops (Mumsnet U.K. reviewer)
"We haven't started this yet, as we're just finishing off another book, but I just wanted to say that my DD saw it on the table, swiped it and ran off to a corner to flick through it and was particularly taken with the illustrations and easy to read style. Will report back later when we've read it." — NumTumDeDum (Mumsnet U.K. reviewer)
TIMMY FAILURE: NOW LOOK WHAT YOU'VE DONE
"A rating would probably be 4 and 9/10ths out of 5. I would suggest this book to anyone who wants a funny book. The chapters are short and the book flies by. So my advice would be: read away! You have no excuse!" — Arthur (aged 10)
"If Inspector Clouseau were in grade school, he'd be Timmy Failure. ... [H]is many fans will speed through the pages, and they'll love Pastis' illustrations, which feature an adorable polar bear shaped like a bowling pin. They may even adopt Timmy's motto: 'When you lose hope, find it.' A loonily intellectual alternative to that wimpy kid." — Kirkus Reviews
"Great-aunt Colander is the gem of the series thus far. She truly 'gets' and seeks out Timmy, and she's the resourceful and clear-eyed antidote to the discombobulated detective. ... This heartwarming companion will make Timmy's fans even more eager for the third adventure." — Shelf Awareness
"Plenty of the puns, plays-on-words, and clever comedic timing will result in laugh-out-loud moments." — School Library Journal
"Pastis has a knack for comic timing, and the interplay between cartoon, text, and the absurdities of the story should continue to attract readers who wish they could shake their fists at the world with such inept panache." — Booklist
TIMMY FAILURE: MISTAKES WERE MADE
"If I had more copies of this book I would give them to all my friends as I really enjoyed reading it." — Henry IX for The Guardian (U.K)
"This ironic, knowing, inspired book will prompt constant laughter." — The Sunday Times (London), Children's Book of the Week
"A fabulously fun read and the line drawings are a treat. It's original and quirky, with real heart." — Philip Ardagh, The Guardian
"This book is an easy, extra-funny read ... [with] the funniest illustrations ever and, no matter what, you're sure to find yourself laughing out loud on every page." — First News (U.K.)
"A crazy book from a boy's perspective. ... Packed with inventive ideas and drawings as-done-by-Timmy ... it's as funny as it sounds." — The Big Issue
"Full of deadpan humour, visual gags, and a twist of the surreal, Stephan Pastis is onto a winner with this new series." — Booktrust
"Detective Timmy may not have a clue, but he's hilarious." — Cleveland Plain Dealer
"If you've read "Pearls Before Swine", then you already know that Pastis is good at writing really funny comics. Well, this book shows he's also good at writing really funny stories for kids — ones that grown-ups will enjoy, too." — Wired.com
"With its high-low mix of humor and surprisingly sophisticated storytelling (parents will snicker at references like 'Dial M for Magellan'), 'Failure' is anything but." — Austin American-Statesman
"The gap between who we are and who we think we are is the essence of the humor behind Timmy." — Houston Chronicle
"Timmy fails and fails again, yet emerges utterly convinced of his genius. The book is darn funny, and the illustrations are too." — New York Daily News
"The book was great and hilariously funny. Timmy Failure is a real page-turner!!! It was so great I just couldn't put it down. My favourite character is Total the 1,500-pound polar bear. I recommend that everyone should read this book!" — Noah, age 9, www.caxton-books.co.uk/childrens-book-club/
"Timmy Failure: Mistakes Were Made is one of those 'laugh your head off and try not to be sick' books" — Charlie, age 9, www.lovereading4kids.co.uk
"This will be the best ever book you will read" — Adam, age 9, www.lovereading4kids.co.uk
"This is a hilarious, well-written story with totally captivating illustrations to keep your imagination racing. It's a truly laugh-out-loud book which will enthrall its young readers as well as their parents during bedtime reading." — We Love This Book
"Pastis has assembled an eccentric and funny cast (running gags revolve around Total's voracious appetite and a librarian who looks like one of the Hells Angels), yet there are also touching interactions to be found." — Publishers Weekly
"Timmy Failure is a winner!" — Jeff Kinney, author of Diary of a Wimpy Kid
"Readers should be simultaneously amused and touched by this quirky antihero." — Booklist
"The Pearls Before Swine cartoonist's frequent black-and-white illustrations help to cast Timmy's adventure in an appropriately ironic light. Timmy ... has greatness in him. Just like all of us." — Kirkus Reviews
"For years, I've admired Stephan Pastis's brilliant, award-winning comic strip, Pearls Before Swine. I'm delighted to learn that he's now bringing his hilariously offbeat sense of humor to the children's book realm with Timmy Failure. Pastis crafts a great story starring an unforgettable protagonist whose unorthodox approach to detective work (and world domination) will have readers in stitches. A memorable supporting cast, clever drawings, and a riotous plot that Pastis steers expertly from whodunit to slapstick — this book has it all. For Timmy Failure, success is the only option!" — Lincoln Peirce, creator of the Big Nate series
"The deadpan humor is remarkable. ... You will actually laugh out loud with this book." — Betsy Bird, A Fuse #8 Production
"Recommend it to anyone who is alive." — Cameron, kid reviewer
"Pastis (creator of Pearls Before Swine) is a master of wry commentary in a comic form" — Andrea Vuleta, Mrs. Nelson's, La Verne, CA
"I would recommend it because it is funny and has a good description of polar bears." — Jamie, kid reviewer
"Crazy funny book for ages 8-12, boys or girls. Cleverly written, awesome illustrations, and laugh-out-loud witty. I'll definitely recommend this to middle grade readers."— Rachel Watkins, Avid Bookshop, Athens, GA
Timmy Failure: Mistakes Were Made is "invaluable to anyone who ever wanted to be a detective." — Anonymous